2021 Two National Jet Teams
AIR SHOW NEWS FLASH . . . THIS JUST IN:
Thunder of Niagara 2021 will Feature Not One, BUT TWO, Military Jet Demonstration Teams – United States Navy Blue Angels and the Canadian Forces Snowbirds will Highlight Thunder of Niagara in 2021!
Updated: 12/08/2020 at 16:34 ET
This was just announced at the 2020 (virtual edition) International Council of Airshows Convention … the Canadian Forces Snowbirds are inbound Niagara for 2021!
The United States Navy Blue Angels and Canadian Forces Snowbirds will "Crank & Bank" across the skies of Niagara Falls Air Reserve Station, New York on June 19 & 20, 2021.

Check out the details below and buckle up for two days of jam-packed aviation excitement!
United States Navy Blue Angels (Super-Hornet Edition!)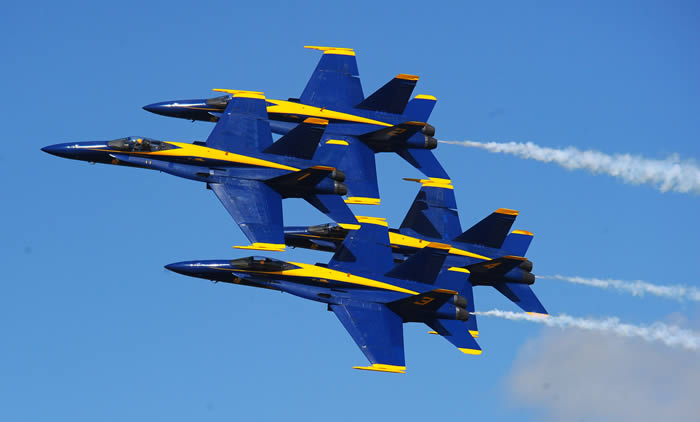 The Blue Angels are transitioning to their newly upgraded "SUPER" Hornet jets. It will be like 6 Super Hornet Demos in one! The Blue Angels and Snowbirds will be joined by some of the best military and civilian pilots in the world.

Bring your family and friends and get up-close to the action at the Niagara Falls Air Reserve Station! The 2021 air show is the ONLY place in Western New York to experience the heart-pounding thrills of aviation … nothing else compares. Be sure to save the date!


Fun fact regarding the photo above: The U.S. Navy Blue Angels fly as close as 36-inches apart (sometimes closer), going hundreds of miles per hour.
Canadian Forces Snowbirds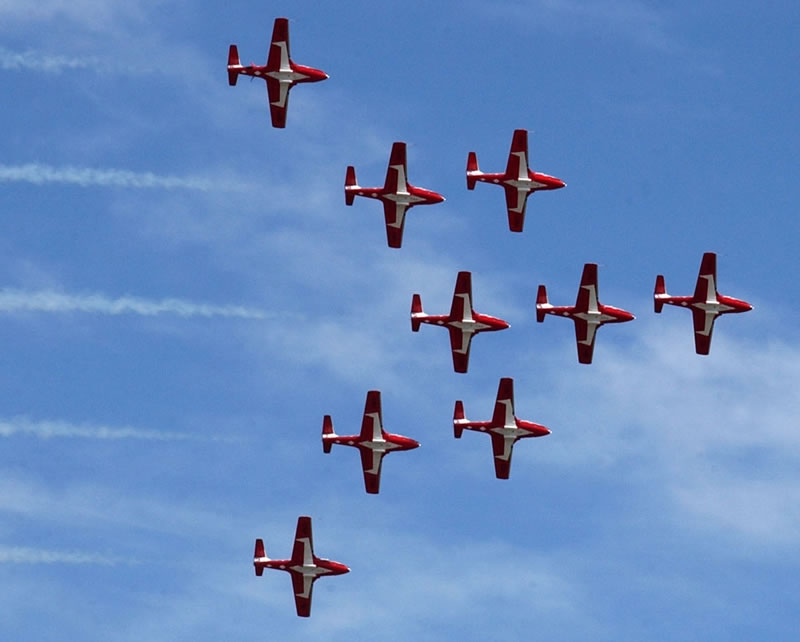 "The Canadian Forces (CF) Snowbirds, 431 Air Demonstration Squadron are a Canadian icon comprised of Canadian Armed Forces (CAF) members and National Defence Public Service employees.

Pilots, technicians (aviation, avionics, aircraft structure, supply), mobile support operators, resource management support clerks, an engineering officer, a logistics officer and a public affairs officer representing all three elements (Army, Navy and Air Force), work as a team to bring thrilling performances to the Canadian public. Serving as ambassadors of the CAF, the CF Snowbirds demonstrate the high level of skill, professionalism, teamwork, discipline and dedication inherent in the men and women of the CAF and they inspire the pursuit of excellence wherever they go in North America."

Keep an eye on your inbox over the next six months for more exciting Air Show Insider® updates!

Info Sources:
https://www.blueangels.navy.mil/
http://www.rcaf-arc.forces.gc.ca/en/snowbirds/index.page

Please note:
Aircraft and performers are subject to change without notice, due to operational considerations. If anything changes, we will do our best to let you know. Thank you!

Your Privacy & Personal Information
The security of your personal online information is paramount to us!

We attempt to go above and beyond to protect your online identity when using this web site or purchasing VIP tickets to the Airshow. (As always the air show is FREE to the public). Any user information collected will be used for the purposes of giving you air show updates, marketing the air show, and marketing VIP tickets to the Thunder of Niagara Air Show. Your information will NEVER be sold or rented to any third parties. For additional privacy information details, please review our privacy policy.