Performers
US Navy Blue Angels – June 2021!
The United States Navy Blue Angels will "Turn & Burn" across the skies of Niagara Falls, New York on June 19 & 20, 2021. By that time, the Blues are expected to be flying their newly upgraded "SUPER" Hornet jets. The Blue Angels will also be joined by some of the best military and civilian pilots in the world.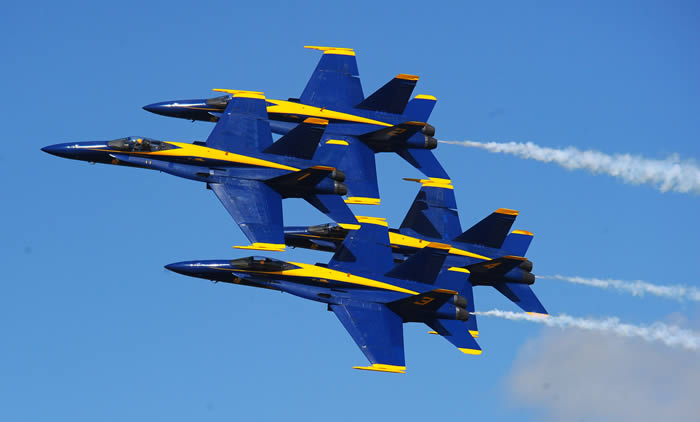 Bring your family and friends and get up-close to the action at the Niagara Falls Air Reserve Station! The 2021 air show is the ONLY place in Western New York to experience the heart-pounding thrills of aviation … nothing else compares. Be sure to save the date!
Fun fact regarding the photo above: The U.S. Navy Blue Angels fly as close as 36-inches apart (sometimes closer), going hundreds of miles per hour.
Become an Air Show Insider for the most up to date performer announcements, not available to the public!
Please note:
Aircraft and performers are subject to change without notice, due to operational considerations. If anything changes, we will do our best to let you know. Thank you!