Jaw-Dropping F-22 Raptor Demo at Niagara!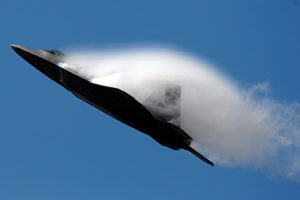 A Jaw-Dropping Flip-Flopping "Tennis Court"
You might be asking … a Jaw-Dropping Flip-Flopping "Tennis Court"?!?! These are not my words, but those of an elite test pilot for the F-22 Raptor program. This fifth-generation U.S. Air Force fighter plane is the size of a tennis court and maneuvers in a way that will leave you slack-jawed! It has often been said, "something that big shouldn't be able to do that!" During the Raptor's demonstration, you will be able to watch the F-22 literally flip over, during it's "Power Loop" at speeds and with maneuvers that would cause other fighter aircraft to fall out of the sky.

About the USAF F-22 Demo Team
"The F-22 Demonstration and Heritage Flight Team is an American flight demonstration team stationed at the home of Air Combat Command at Langley AFB in Hampton, Virginia. The team flies the USAF's Lockheed Martin F-22 Raptor at airshows around the globe, performing air maneuvers that demonstrate the SUPER-Maneuverability of the F-22. These demonstrations include the power loop, split, and tail slide, as well as a high-speed pass and dedication pass. These maneuvers are based on those designed for combat operations, but are performed at much lower altitudes than most pilots are certified to fly at."

About the F-22 Raptor
"The F-22 Raptor's combination of stealth, supercruise, maneuverability, and integrated avionics, coupled with improved supportability, represents an exponential leap in warfighting capabilities. The Raptor performs both air-to-air and air-to-ground missions allowing full realization of operational concepts vital to the 21st century Air Force."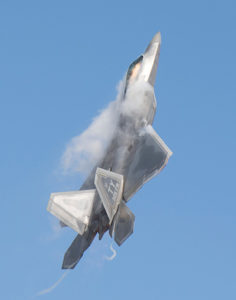 The Sound of Freedom!
"The F-22 engines produce more thrust than any current fighter engine. The combination of sleek aerodynamic design and increased thrust allows the F-22 to cruise at supersonic airspeeds (greater than 1.5 Mach) without using afterburner — a characteristic known as supercruise. Supercruise greatly expands the F-22 's operating envelope in both speed and range over current fighters, which must use fuel-consuming afterburner to operate at supersonic speeds."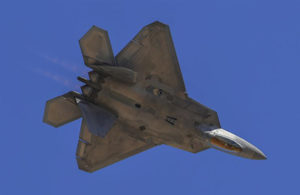 A One-of-a-Kind Event!
Niagara is very fortunate to have the F-22 Raptor demonstration. Rarely does the Air Force send the Thunderbirds and F-22 Demo to a single air show. Add in the Canadian Forces Snowbirds 9-ship jet demonstration and you've "Struck Gold!" This is something truly unique and an event that you and your family don't want to miss.

USAF Thunderbirds Update!
We're expecting some VERY GOOD NEWS from the USAF Thunderbirds next week! Please keep an eye on your inbox!
May 17th at Noon Eastern Time – VIP Ticket Launch
Save the Day & Time! Next Thursday, May 17th at Noon Eastern, is the massive Niagara VIP Ticket Launch. A special email and full details will be emailed to you. Buy during the Insider launch and SAVE up to 50% OFF VIP tickets. VIP Tickets sold out in 2015, and with an extraordinary air show on deck, we anticipate tickets to sell very quickly!
NEW Niagara Web Site – Monday, May 14th!
The BRAND NEW 2018 Thunder of Niagara International Air Show website, with all the details you want to know, will go live on Monday, May 14th at 12:00 PM (Noon) Eastern.
Become an Insider and SAVE up to 50% OFF VIP Air Show Tickets!

The flying schedule for air show weekend
Airshow performer announcements and a look behind-the-scenes
First dibs & access to special "Insider ONLY" discounts and offers!
Our Commitment to Your Privacy
We value and respect your privacy! Please read our Privacy Policy. We will never share, sell, or rent your info. By submitting above you are giving ThunderofNiagara.com permission to send you additional information.
Please note: Aircraft and performers are subject to change without notice, due to operational considerations. If anything changes, we will do our best to let you know. Thank you!
Info Sources:
https://en.wikipedia.org/wiki/F-22_Raptor_Demo_Team
www.acc.af.mil/Home/Aerial-Events/F-22A-Demo-Team/
http://www.acc.af.mil/About-Us/Fact-Sheets/Display/Article/660143/f-22-factsheet/